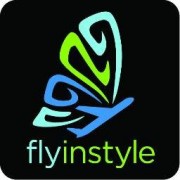 News
•
updated: Apr 20, 2015
PRLog CHARLOTTE, N.C. -- Applicants from 22 countries and 23 states fight to come incubate their FinTech start-ups in Charlotte. Queen City FinTech and RevTech Labs kicks-off 12-week program March 2nd with a scheduled demo-day May 20th
The next class for Charlotte's 12-week business accelerator program, QC FinTech (www.qcfintech.co) and RevTech Labs (www.revtechlabs.com), has been selected and will kick off on March 2nd. The program is led by founder and owner of Packard Place, Dan Roselli. QueenCity FinTech focuses on financial technologies while RevTech Labs concentrates on revolutionary and disruptive technologies across a broader range of industries. The participating 10 startups were selected among a highly competitive group of more than 115 applicants from 22 countries, 23 states, and 5 continents. "This is worlds away from where we were as an eco-system in Charlotte just 5 years ago. Charlottes' entrepreneurial community has come of age – and then some", says Roselli.
The startups' creators will go through a series of discussions and workshops while gaining exposure to influential professionals ranging from Fortune 500 company executives to CEO's of successful technology startups. Additionally, participants will have access to more than 100 mentors who have volunteered their time to help these promising young companies.
The 10 startup companies and their founding locations include:
1. belTowr Financial – Portland, OR
2. Cathedral Leasing – Knoxville, TN
3. Collegester – Oakland, CA
4. Dyme – San Francisco, CA
5. FlyInStyle – Miami, FL
6. Pacatio – Los Angeles, CA & Panama
7. Phyrefly – Charlotte, NC
8. Traderion – Bucharest, Romania
9. VeriFreight – Charlotte, NC
10. Vulletin – Santa Monica, CA
The Program Leadership Team, including representatives from all key sponsors, believe strongly in Charlotte as a hub for innovation for the financial sector and is using QC FinTech and RevTech Labs to help reach this goal. For the past 18 months, Roselli has partnered with a team of North Highland consultants, and community Financial Services leaders to make this vision a reality.
North Highland, a global consulting firm with expertise in both innovation and financial services, is a QueenCity FinTech and RevTech Labs strategic partner. North Highland consultants have been engaged to create the curriculum, manage the overall program and serve as mentors to the participants. In October 2014 North Highland, as part of its commitment to the concept and the Charlotte Financial Services community, ramped up its pro-bono effort in this space, including donating an employee to act as the full time Program Manager for eight months, and numerous mentors. Jeff McMahon, the Charlotte Office Lead and Managing Director of North Highland, says "We are committed to the Charlotte start-up community. QC FinTech and RevTech Labs are an ideal way for North Highland to give back to this great city and ensure Charlotte remains a key player in the technology and financial innovation sector."
In November 2014 Wells Fargo became a marquee sponsor of the QC FinTech program. David Carroll, who leads Wells Fargo's Wealth, Brokerage, and Retirement group, noted that the company's commitment to QC FinTech is a natural fit. "Wells Fargo has a culture of innovation that benefits both our customers and our team members," Carroll said. "We are excited to support a venture that will foster innovation and provide an environment where small businesses can thrive."
In January 2015, Extended Stay America committed to sponsor the program by providing rooms to out of town participants for the full 12-week program. Dan Roselli, managing director of the QueenCity FinTech program commented, "It is fantastic to see corporations based in Charlotte support the entrepreneurial eco-system here. Extended Stay America's commitment to provide housing for the Queen City FinTech class of entrepreneurs, who are traveling from across the country and internationally, allows them to experience all that the Charlotte community has to offer, while focusing their capital on building their business versus living expenses. It's a tremendous competitive advantage for our Queen City FinTech program as we recruit companies to Charlotte." Extended Stay America owns and operates 682 hotels in the U.S. and Canada comprising approximately 76,200 rooms. Each comfortable suite includes ample room to relax, a fully equipped kitchen, plenty of workspace, free Wi-Fi internet access and complimentary grab-and-go breakfast. Jonathan Halkyard, chief financial officer of Extended Stay America adds, "Business travelers are very important to us; they account for nearly half of our annual guests. We are proud to be able to sponsor Queen City FinTech and the emerging businesses they support."
The QueenCity FinTech and RevTechLabs program is also coming off of a big national win. They were 1 of 50 national incubators recognized for driving innovation in their model and program by the U.S. Small Business Association and was awarded $50,000. Packard Place and its sponsors congratulate this fourth class on their acceptance to the program and look forward to partnering with them in accelerating their growth over the next 12 weeks. The program will culminate with Demo Day on May 20th.
Share: