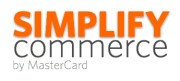 News
•
updated: Apr 20, 2015
Posted on June 16, 2014 by simplify. Amanda Anthony, Founder & CEO of FlyInStyle, sat down with us to discuss the startup's wearable app, which won the MasterCard "Best of Use" award in the American Airlines wearable tech hackathon.
Simplify Commerce: Thanks for sitting down with us to talk about your wearable app. We would love to start off by hearing why your team got interested in the wearable technology event?
FlyInStyle: Our primary interest in the event was the network of sponsors in the travel space. Many of these companies are strategic partner targets for us for our user acquisition strategy. Others are targets for improving our functionality. We were informed of the event and invited by one of the American Airlines team members and made arrangements one week out to attend. We will be using beacon technology very shortly in airports to drive store traffic and awareness of our promotional activity in the app. In the future, we see the FlyInStyle App interacting with Google Glass and other devices to publish its content in new, dynamic ways.
Simplify Commerce: Tell us how your team plans on tackling the wearable technology industry?
FlyInStyle: Aside from integrating beacons, which are not exactly wearable although they were a focus for the event, we are assessing a project this summer with Google Glass with one of our team members, who is a Google Glass Explorer. Thanks to this event, we expect she may work with our CTO as she assesses the landscape there.
Simplify Commerce: Sounds very exciting. Now let's talk specifically about the FlyInStyle app you worked on for the hackathon.
FlyInStyle: Sure. The FlyInStyle app is here to help brands, retailers, airports and airlines connect with passengers to let them know about deals, promos, offers, tips and events in the airport. We are already available for download in Apple's app store. The focus of this hackathon was to integrate various APIs such as MasterCard and Concur to create our buy-ahead platform where a traveler can "pre-order" an item and pick it up at a connecting gate or location, based on their itinerary and availability, SticknFind beacons and SITA, for location-aware promotional communication, and Gogo for Wi-Fi. Going forward, we are ass
essing working with Locus Labs and Location Smart.
Simplify Commerce: How did your team come up with the idea for FlyInStyle?
FlyInStyle: While working at P&G I saw a tremendous investment of sales, marketing and trade budgets into the travel retail channel, without a clear picture of what was driving traffic and spend. For example, 75% of passengers do not even walk into duty free stores, which suggest that the stores have an opportunity to inform passengers about their innovation and promotions. I did a little research and found out that eight out of 10 passengers would be willing to enter these stores if they knew about promotions from their favorite brands. The research started us on the path to today, where FlyInStyle is the first iOS app specialized in airport shopping and dining, built with the strategic priorities of those brand and retail partners in mind. Penetration by mobile apps is relatively quite low at the macro level, with top airport apps (lie flight tracking, directories) showing two million downloads in a space of more than four billion passengers traveling per year.
Simplify Commerce: So how were you planning on using Simplify Commerce to meet your needs?
FlyInStyle: The timing of meeting the Simplify team was perfect! Implementing payments is a top priority for us right now. We already have partnerships with large companies doing business in the travel retail space, like L'Oreal, Pernod Ricard, Elizabeth Arden, Godiva and others. The Simplify platform is attractive because of its ease of integration, low ongoing costs.
Simplify Commerce: That's awesome news. So what's next for your FlyInStyle app?
In terms of functionality, beacons are the next priorities. We expect to start testing beacon with our partners in the next month or two. Content, users and funding are the priorities on the business side. We are heavily focused on building quality content for our passengers inside the app, and we will be starting our user acquisition efforts shortly, once we have the appropriate amount of engaging content. In parallel, we are in fundraising mode and seeking early revenue with new customers.
Simplify Commerce: Okay, bonus fun question! Let's say a penguin walks through that door right now wearing a sombrero. What does he say and why is he here?
FlyInStyle: Oh gosh. So I think the penguin would say something like, "Thanks for the tip in the FlyInStyle App to try the fish tacos at that taqueria in the Cancun Airport. I was on my way to a fishing convention up in Alaska and decided to reroute my trip to check it out…you should see the birds in Mexico! Anyways they gave me this sombrero so you know how I fly? In style Ay, ay ay!"
Additional FlyInStyle team members include Bill Wallace, senior iOS developer with Mobiquity; Philippe Furlan, CTO, founder and connected experience architect at Dexperio, and Brett Shaughnessy, a software engineer with extensive experience in digital hardware design and semiconductor process engineering.
Make sure to check out the FlyInStyle app on Twitter at @FlyInStyleApp and@FlyinStyle4Biz. You can also read about the rest of the wearable tech hackathon winners as they begin to prep for the next step in their journey.
Share: